Of course, of course … if you have ever ridden the NYC Subway system;  you can claim that you have seen everything! 
… However: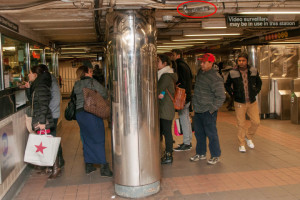 http://nypost.com/2015/01/18/4500-cameras-in-nycs-subways-including-these-hidden-ones/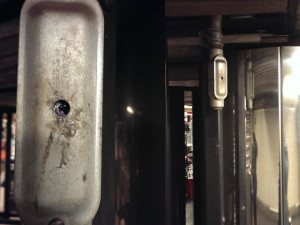 http://gothamist.com/2015/01/18/have_you_noticed_hidden_cameras_in.php
Security Cameras used by the MTA,  "They are covert cameras for high-priority areas or high crime," one source noted. "They record, but can be monitored real-time if it's deemed necessary." And they are so well hidden, even agency staffers and transit advocates were clueless to their presence.
In all, there are more than 4,500 cameras throughout the subway system, according to the MTA…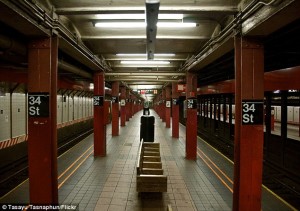 http://www.dailymail.co.uk/news/article-2915923/The-hidden-surveillance-cameras-New-York-subway-stations-disguised-metal-PIPES.html
If  You See Something, Say Something!