The Dawn of a new era for security camera systems – HD Security Camera Systems.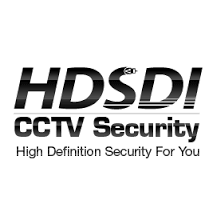 HD CCTV Technology has mainstream, most of the manufacturers phasing out production of analog devices of which soon all will follow suit.
The main replacement for analog is HDSDI technology which will allow the use of the existing analog CCTV coaxial cabling to deliver crystal clear, crisp high definition 1080P pictures with at least 2 Megapixel to produce vibrant colors.
The second technology is HDTVI technology which will deliver the same quality but is more versatile giving you the option of using the existing analog security camera cabling or a twisted pair of wires all of which has a greater wire run distance.
In addition to the HDSDI and HDTVI technologies manufacturers have been producing Hybrid DVR (Digital Video Recorders) and NVR (Network Video Recorders) with will give you and easy upgrade solution allowing you to use existing analog cameras with the option to upgrading any analog security camera at any time to a HDSDI, HDTVI or IP camera (depending on the DVR/NVR hybrid configuration). The best thing is that you can use your existing HDTV HDMI input to view your security camera system or purchase a HDTV monitor for use to view your security camera system on a separate monitor hassle free from any major electronic store.
Yes, HDCCTV is going main stream and is here to stay; the HDCCTV technology can only get better over time!
For more information on HDCCTV, feel free to contact us:
Unlimited Applications Security Company
(800)348-5508